Our Staff
Clergy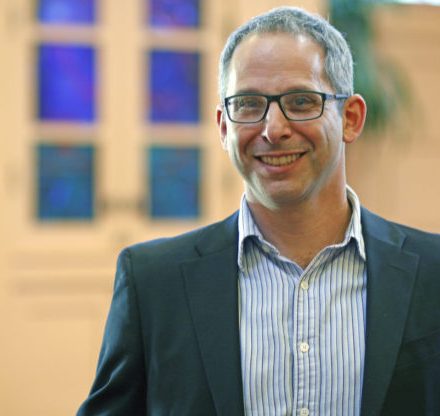 Rabbi Ted Riter
I am thrilled to serve as the Interim Rabbi of Sha'ar Zahav as we navigate this sacred time and space between the tenure of Rabbi Camille Shira Angel and the arrival of the next "settled" rabbi in the Summer of 2017.
The role of an "intentional interim rabbi" is fairly new for the Jewish community. It was created when studies began to show that synagogues going through rabbinical transitions were most likely to successfully identify, hire, and integrate their new "settled" rabbi when they took a year or more to identify their needs, map their future, and prepare for inevitable change. During our year together, I will do my best to ensure that regular rabbinical activities continue (Shabbat and holiday celebrations, connecting with and supporting congregants, visiting the sick, etc.) and I will actively participate in the important visioning and transitioning process that has already begun.
In addition to completing my general rabbinical training and ordination in 1997, I have spent much of my career studying how synagogues work most meaningfully, effectively, and efficiently. I completed specialized interim training sponsored by the Central Conference of American Rabbis and I earned a certificate in nonprofit management from Arizona State University's Lodestar Center for Philanthropy and Nonprofit Innovation.
On a personal note, I was raised in relatively small Jewish communities in College Station and El Paso, Texas and I discovered my Jewish identity in the Reform Movement's NFTY and camping programs. After graduating Tulane University with a degree in political economy, I moved to Washington, D.C. to work with the Religious Action Center of Reform Judaism and later Americans for Peace Now (part of the Israeli peace movement).
Following ordination, I served large congregations for 16 years in Southern California and most recently completed a one year Interim Rabbi position in Jackson, Mississippi at the only full-time synagogue in the entire state. My personal studies over the past years have focused on mussar, spiritual direction, and prayer.
I am truly looking forward to getting to know present, past and future members of the CSZ community this year. I understand that there could be hesitancy from some, knowing that I will only be here for a limited time. However, please know that my door, my arms, and my heart are always open.
With many blessings,
-Rabbi Ted Riter
Contact Rabbi Riter at rabbi@shaarzahav.org or at 415-861-6932.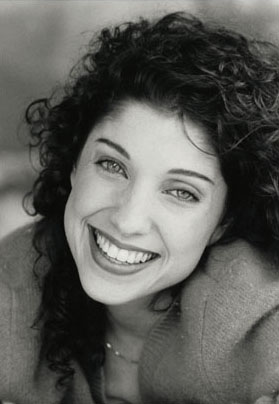 Cantor Sharon Bernstein
Cantor Sharon Bernstein, a native of California, grew up in Palo Alto, where she frequented Conservative synagogue Kol Emet and graduated from Palo Alto High School. An avid musician from a young age, she studied piano and voice, performing in concerts, operas, and musicals through junior and high school. Her musical studies continued at the University of Redlands, where she graduated in Voice and Piano. While in college, she took an active role in the local Jewish community and Hillel, sparking an ever-growing interest in Jewish music and prayer. After graduating, she served as the High Holy Day cantor for Arizona State University, and then as part-time cantor for Temple Beth Haverim in Agoura Hills and Congregation Sha'arei Torah in Arcadia while working for Alfred Publishing Co., Inc. as their International Sales Manager. During this time, she studied with local cantors, worked at her Hebrew, started writing music on Jewish themes, and became increasingly more interested in Jewish music and liturgy. Her life took a turn in 1999, when she enrolled in the H.L. Miller Cantorial School at the Jewish Theological Seminary. She spent a year in Jerusalem and the two following years in New York City. In 2002-2003 she devoted her last school-year to doing research for her MA Thesis (The Italian System for Chanting the Torah According to the Torino Tradition) and served as an instructor in Hazzanut for the JTS Cantorial program in Jerusalem.
Israel and Jerusalem proved extremely inspiring to her both in the discovery of the richness of the Jewish musical traditions and in the shaping of her parallel career as a Yiddish performer.  Through the wondrous resources of the Hebrew National University, she has been able to learn melodies from a wide array of traditions – Sephardic, Ashkenazi, Italian, Hasidic – to teach and sing with the congregation, and to perform Yiddish songs which are little known.
As a Yiddish performer, she has presented in venues such as RAI National Italian Radio, the Ancona Klezmer Music Festival (Italy), the Center for Jewish History, the Berkeley Jewish Music Festival, and Yung YiDish, Jerusalem; has taught in the Vilna Summer Yiddish Program and KlezCalifornia; and recorded several of Beyle Schaechter-Gottesman's songs on her album:  Af di Gasn fun der Shtot.
Her compositions include ditties on Jewish themes (such as The Heir and the Hair), music for the synagogue, and settings for several Yiddish poems, and she has a particular love for teaching and mentoring folks of all ages.
She joined Sha'ar Zahav in 2007, and is thrilled to have the opportunity to work and grow with such a warm, vibrant, and passionate community.
Staff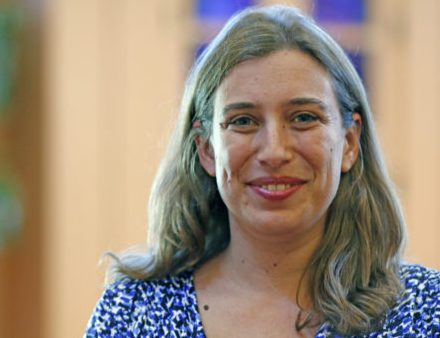 Leeaht Segev
I am so excited to have joined the team at CSZ! It is a delight to be part of such a wonderful community. I started my Jewish career as the Family Programs Director at the Contra Costa JCC. I then spent three years as both the Religious School Administrator at Beth Chaim Congregation in Danville and the Administrator for OHALAH, the National Association for Jewish Renewal. During my time there, I helped with the transformation and restructuring of the Hebrew School. I also assisted with the planning and running of two national conferences for OHALAH that were attended by over 300 people. I spent the last year as the Interim Co-Director of Education at Congregation B'nai Tikvah in Walnut Creek. In addition to my work in the Religious School, I have also created many new programming opportunities.  I have  found such a deep love and passion for working in the Jewish community.
Contact Leeaht at education@shaarzahav.org or at 415-861-6932.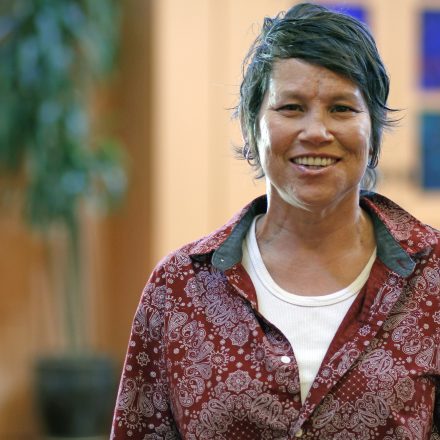 Carrie Kwong
As the CSZ Office and Facilities Administrator, I manage the day-to-day operations of a beautifully constructed building, with the help of two facility staff, to enable all members to enjoy their sole purpose of a synagogue.
Not only do I take care of most Administrative functions, but I also make sure all services, holidays, ceremonies, Bar/Bat Mitzvah's and more, are coordinated with the families, clergy and staff. I have a B.S. in Industrial Technology from San Francisco State University & managerial experience from previous occupations.
Contact Carrie at carrie@shaarzahav.org or at 415-861-6932.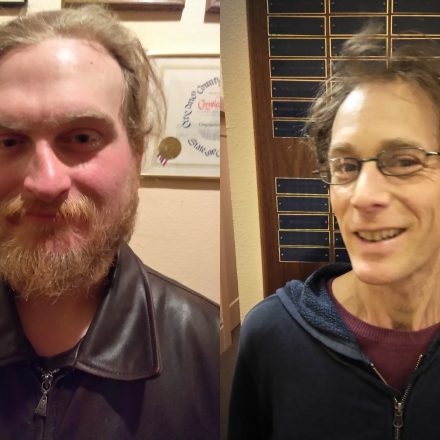 Jason Ashworth and Matthew Diana
Matt and Jason make up our facilities staff. They work at Sha'ar Zahav to ensure a clean environment and enable all of our services, holidays, ceremonies, bnei mitzvah and more are set-up to CSZ's standards. In their spare time, Jason is practicing to become a professional billiards player and  Matt has two other jobs.